Promote your NEASC Accreditation
Show your NEASC pride!
You've earned your accreditation – show your pride and ongoing commitment to creating a high quality learning community by adding a "NEASC Accredited" logo to your website and publications, or by displaying a NEASC banner in your school!
Image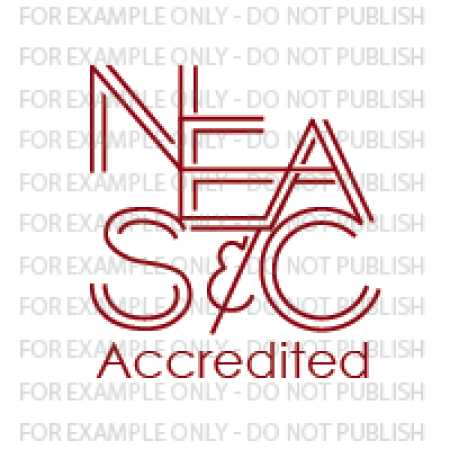 Request a "NEASC Accredited" Logo
Schools/institutions accredited by any of the NEASC Commissions (CIS, CIE, or CPS) may request a copy of the "NEASC Accredited" logo for use in their organization's materials. Please note that logo requests must be submitted by an administrative officer of a member institution.
The logo is available in the following formats:
PRINT: JPG - cmyk, high-res, suitable for in-house or commercial printing 
WEB: PNG - RGB, low-res, suitable for posting online
Other formats available by request.
Guidelines:
Please do not skew or recolor the logo in any way
Do not "knock out" (i.e., delete) the white circle background
The logo renders best if sized at a minimum of 90px wide on screens, or 1.0" square in print
Image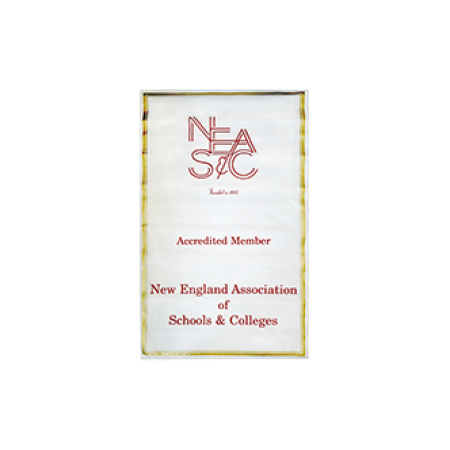 Order a "NEASC Accredited" Banner
Banners are:
available in horizontal or vertical format
3'x5'
made of sturdy, weatherproof fabric suitable for indoor or outdoor display
printed on one side
include reinforced grommets for hanging
If you are interested in receiving a NEASC banner, please send your request via email to kwillis@neasc.org and include:
School name
School location (city, state/province, country)
Shipping information (full address, name of person who will receive the package)
Preferred format (horizontal or vertical)
Image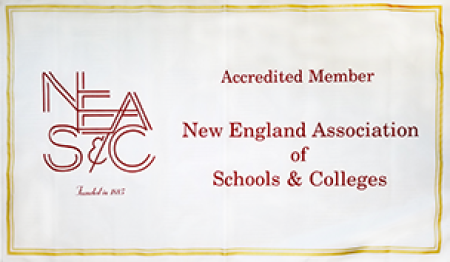 ---
Important: Release of Information by Members
Institutions are encouraged to make information about their accreditation status publicly available, including the findings of evaluation reports and any obligations or requirements established by Commission action. While NEASC does not release copies of schools self-assessments, other institutional reports, evaluation reports, or notification letters (see Policies > Release of Information by NEASC), it believes it to be good practice for institutions to make these materials available after notification of action on their status. Because of the potential to be misleading, institutions are asked not to publish or otherwise disseminate only selected excerpts from these materials.